Skype dates. He gets home Saturday!!!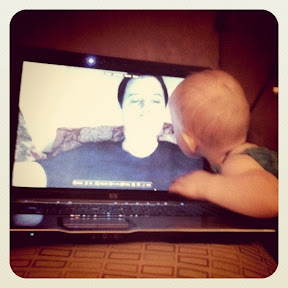 Hanging out with pops and Matt in cedar for the last few days.
It's been go go go for what feels like months. New York was crazy and wonderful. Then Texas was HOT and awesome. And now I am saying good bye to Vegas and my mom. I hear oregon is great though. Just weird to leave vegas... Possibly for good... ?
All my family has moved away. But I guess I have some pretty great friends to visit :)
I got a new(er) car. Red dodge neon... An upgrade for free? Thanks mom!
I already moved all out stuff back into our apartment in Provo so Chris just gets to come back and relax. I baby that boy. ;) good thing he's worth it.
Xoxo